How to share your car and photos on Triumph Owners
1 – Log in to the site with your credentials
We have facebook login or you can use your own username and password.
First time users will be required to set an avatar.  It helps us to show that we're real people and not loads of fake accounts.
2 – Visit your profile
When you've logged in you can click your avatar to get to your profile page.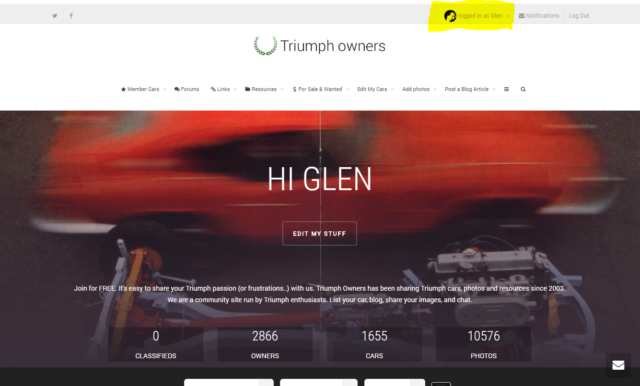 3 – Click 'cars'
You can do a lot from your profile but the main one to worry about is 'cars'.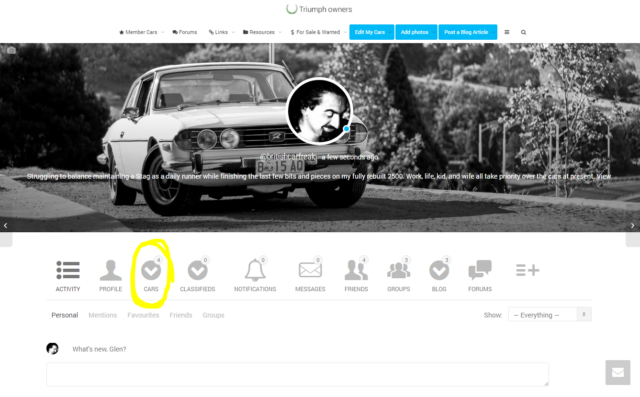 4 – Select 'create car'
Wow  -I've got 4 cars… lucky me.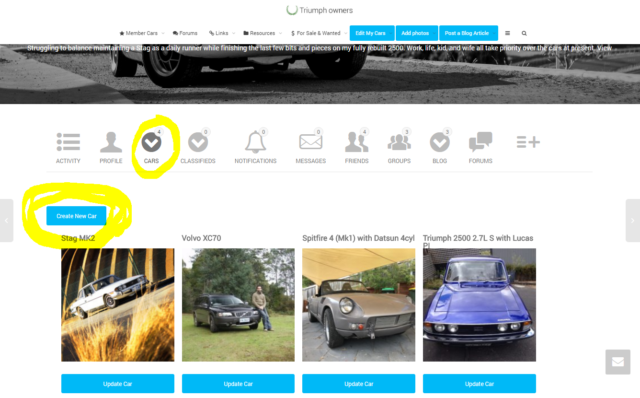 5 – Create a car
When you create a car there are some mandatory fields.  Please select a colour that is pretty close to your car paint.  And don't forget to add a feature image for your car or it won't show up in the listings.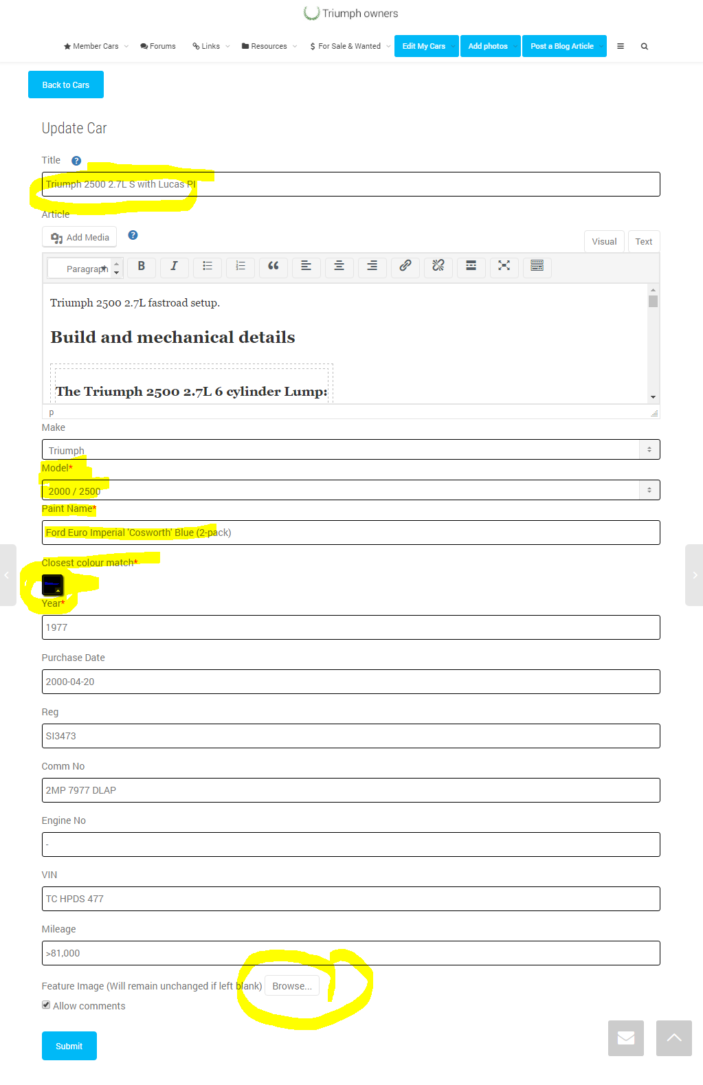 6 – Create galleries of images
On the cars page in your profile you can create a new gallery (blue button), edit existing galleries (blue text links), or use shortbuts from the top menu.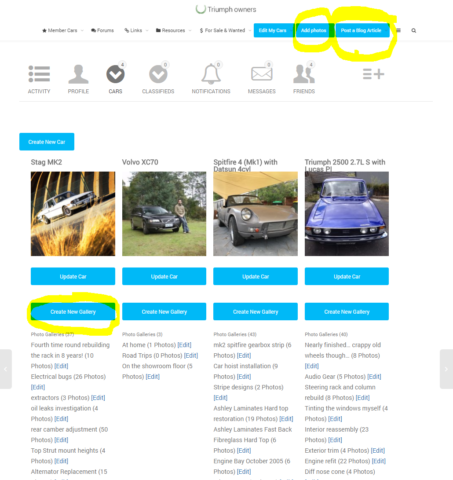 7 – Create or edit a gallery
Always use a memorable name.  The description is optional but it's a nice way to talk about a set of images.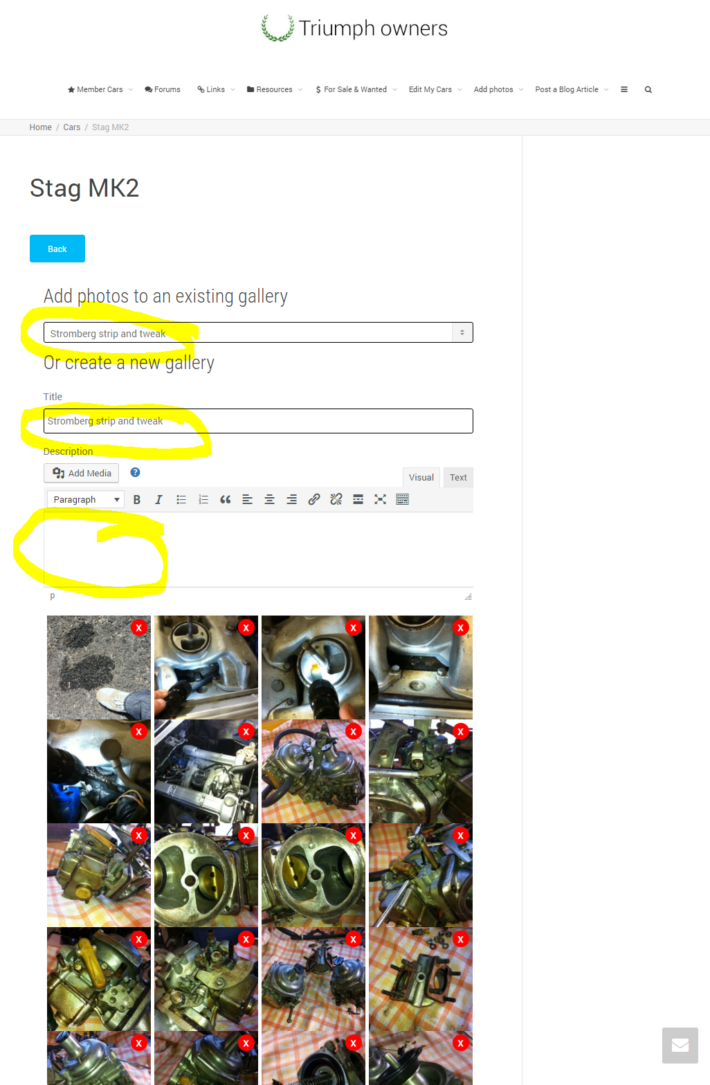 8 – Don't forget the shortcuts next time
In the menu you can shortcut to edit your cars, add photos, and post blog articles